&nbsp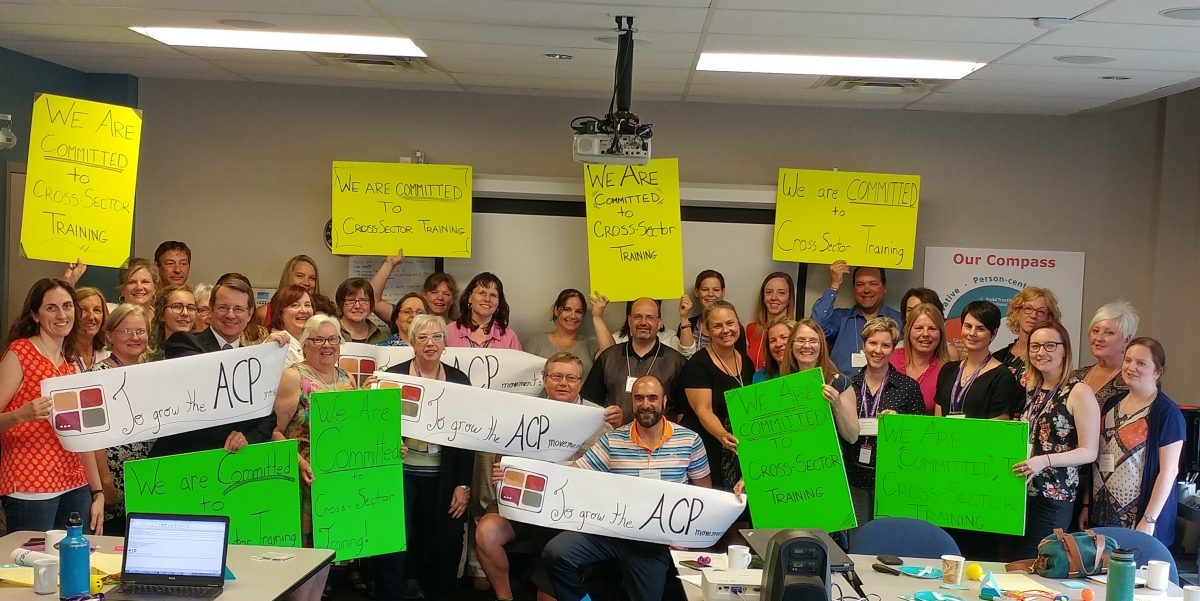 38 Reasons why Advance Care Planning is important
Ever wondered what others have to say about Advance Care Planning? Well, this past Tuesday we held a 'Meeting of Advance Care Planning Champions'. Thirty-eight leaders from a variety of disciplines and sectors joined together and the first task was to complete the sentence "Advance Care Planning is important because…", and this what they said:
Advance

Care Planning is important because…
Everyone needs to know about it.
Knowledge is power!
I want my spouse to know what decisions to make for me if I can't.
It offers peace of mind at a time it is most needed.
It educates everyone about the laws and responsibilities of Substitute Decision Making
Anything can happen!
It empowers my patients… to know what to expect, be prepared for the unknown etc…
It provides a voice for people.
It relieves emotional and physical pain and stress for the person, the family and the medical community.
It is empowering.
You can't anticipate when an emergency happens… you need to plan!
We all deserve a voice.
Everyone may need it at some point.
It provides you with control at your end of life.
Most people have no clue.
It gives people the power to choose what they wish in themselves.
You don't know what tomorrow brings.
It applies to every single person.
It reduces stress on loved ones in time of crisis/ critical decisions.
Everyone needs to have wishes recognized and followed
It honours individual wishes.
It provides valuable direction.
Determines one fate
Unexpected things happen.
My family knows my choices.
Everyone has the right to make their wishes known.
Your end of life wishes depend on it.
Education empowerment peace of mind.
It lets people make choices in their care.
Patients deserve to be heard.
Everyone needs to have a plan so their loved ones don't need to.
I want my family to know my wishes.
It is best to have a plan before you need it.
It empowers you to make your own decisions.
 I want my family to know my wishes.
It gives individuals a voice into their care.
In a crisis Advance Care Planning helps with decision making.
My voice is heard.