&nbsp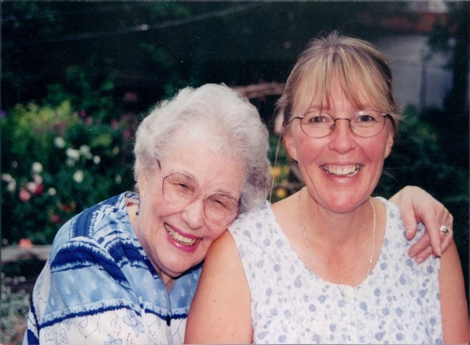 "It Was Her Decision, My Voice" – A local daughter's story
My cell phone buzzed in my pocket as I walked along the snow covered street on a bright December afternoon. I looked at the screen and saw it was the Nursing Home calling. I hastened my walk towards home as I listened to the nurse say that there was something wrong with my mother and would I give permission for them to send her to hospital.  I asked them to wait until I arrived to better understand what was happening.  I drove, with my heart beating fast as I wondered "was her condition serious, as in "end of life serious" or "serious", as in a medical hurdle that we could help her overcome? Her health had been deteriorating in the last months, but was this…"the time?"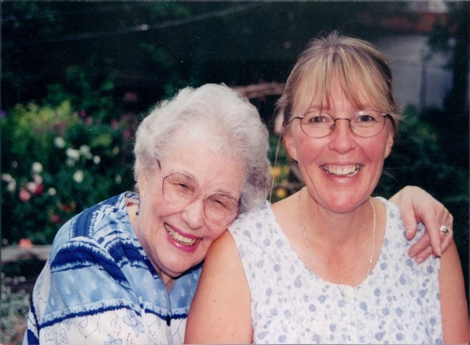 Thankfully, years prior to this moment, my mother asked me to make health care decisions if she could not. She loved her children equally, but chose my "business-wise" brother to act as attorney for property and me to act as attorney for personal and health care. She told me, in no special legal way, that "when the time came", she did NOT want all that medical stuff that had kept her sister-in-law barely alive for only a few more weeks. She did not want to suffer at the end, if that was possible. I took that conversation and extended it, by asking, not only what she didn't want, but what she did want, to keep her comfortable "when the time came". I wrote down as she described her favourite food (chocolate fudge), her favourite music, what scents were comforting, what prayers gave her comfort and what people she wanted to be near (her children).
Thinking about her words "When the time came", I wondered if that was now?  It took only a minute, when I arrived, to know something big had happened to her.  I saw the fear in her eyes and I said quietly, "Okay Mom, we'll figure this out".
The facility doctor confirmed she had pneumonia and perhaps a small stroke and she was in pain. He asked her, all the while looking for my response as well, if she wanted to try to take pills for the pneumonia. She croaked the word, "Yes" so he started an antibiotic and some morphine for pain. With each pill or sip of water she experienced frightening choking spasms. Taking pills by mouth was no longer possible. Because she was now in and out of consciousness and because they could not start an IV in the facility, I was then asked if I wanted to send my mother to hospital for an Xray, intravenous antibiotics, oxygen and possibly CT scan to see if she had had a stroke.
It was now that my mother's words came back to me so clearly – "NO" to all that medical stuff that would keep her "barely" alive for only a few more weeks. I felt calm as I said, "I know her wishes and she does not want to go to hospital".     It was her decision, my voice.  One staff member actually smiled and nodded with agreement. The facility staff knew my mother and were happy they could continue to provide care.  The staff and my family switched into the final vigil which  included visits and kisses from grandchildren, her favourite choral music, prayers and a chance for all my siblings to be with her and finally, to surround her and hold her hand as she slipped away, in peace, with the Beatles "Across the Universe" playing quietly in the background.
Although I had to work hard those few days to quickly understand what her condition was, what the possible treatments were, how invasive would they be, what the prognosis was, I knew ultimately, that those important  words "when my time comes" "no hospital stuff  to keep me barely alive" was her direction for what should happen.  Having that talk, years earlier, gave me courage to say those words to the medical staff, even when my heart wanted to keep her here.  In my grief, that was deep (I dearly loved my mother),  I was comforted that she gave me her wishes so I would not have to agonize about what to do. She gave me strength and confidence at such an emotional time.
Because of my mother's courage and clarity, I have already had the conversation and I have chosen who will act as my attorney for personal care and health. I also wrote a letter that they can refer to.    I told my children that although I picked someone else, for now, to act as my attorney, I might change that in the future. I told them I would be watching them, observing how they made decisions, how they reacted under pressure, how they responded to me as I age. I expect as they near their 40's, I will know if one of my children can take on the task of Substitute Decision Maker.   In any case, whether they are my decision makers or supporting my decision maker, they know my wishes. I gave them the gift my mother gave me.  They won't have to guess…when my time comes…
A daughter's story…